Remember the first time you met your partner's parents? It can be a rather nerve-racking experience; even after marriage, you'll be navigating an invisible minefield at times. If you happen to marry into a traditional Asian family, chances are that you might feel a wee bit stressed about pleasing them in any way you can.
Oftentimes, when we find ourselves eager to impress our in-laws—with the easiest way being gifts—it may be difficult to find something that they'd like. At the end of the day, if you arrive empty-handed, you may become the next hot gossip of the extended family.
Not to fear—there are a bunch of other ways you can make your wonderful in-laws happy aside from finding the perfect gift. Check out our handy guide below!
Respect-Back to Basics
While most Asian families are now less hierarchical and open to two-way communication, we were all taught to be humble, quiet, and respectful of our elders. Always refer to your in-laws by their proper titles, and learn to listen to what they have to say. Ask appropriate questions when necessary and be courteous; God forbid you express strong opinions, even if you disagree. The rule of thumb when respecting your elders is to always be a better listener than a talker.
When visiting their home, be mindful of what your in-laws are doing. So if you see mom in the kitchen cooking or dad in the backyard barbecuing or setting the table, ask if they need help, even if you know they're going to say, "no no, go sit down!".
Bonding With The Rest of the Family
It's no secret that most Asian families have large, extended families. During every big occasion, you're bound to run into a few cousins, uncles, and aunties that you might not remember. However, you will definitely be remembered as "so-and-so's daughter/son-in-law", and that might place a bit of pressure on your back.
Our advice? Talk to them and greet them as you would greet your in-laws. Your mother-in-law is definitely going to love hearing someone say, "Wah, your daughter-in-law is so polite!"
Take a stab at memorizing ways to address the extended family members for bonus points, especially in their native dialect or language. Even if your Hokkien or Cantonese is poor, your in-laws will really appreciate the effort.
Hands-On in the Kitchen—Or At the Dinner Table
While we all know what mom-in-law says about her home-cooked food—"It's the best!"—it can never hurt to cook for them, or with them, even. Stressful? Maybe, but think of the bonus points you're about to score!
Roll up your sleeves and find out what cuisine your in-laws enjoy, or if you're entirely helpless in the kitchen or just don't have the time to cook, order their favorite takeout! For bonus points, don't forget that cut fruit makes for the best type of dessert. Visit our best-selling fruit hamper page to have the freshest fruit delivered right to your in-laws' doorstep.
On the occasions where you're enjoying your in-law's cooking instead, make sure to compliment the food, and don't leave any crumbs! Even if the elders insist, you should always wait for them to eat before you begin. Some families practice the younger serving the elder—for example, if your father-in-law is seated next to you, offer to pour tea or pass the chicken to him first. It also goes without saying that after the meal, help with doing the dishes and cleaning up.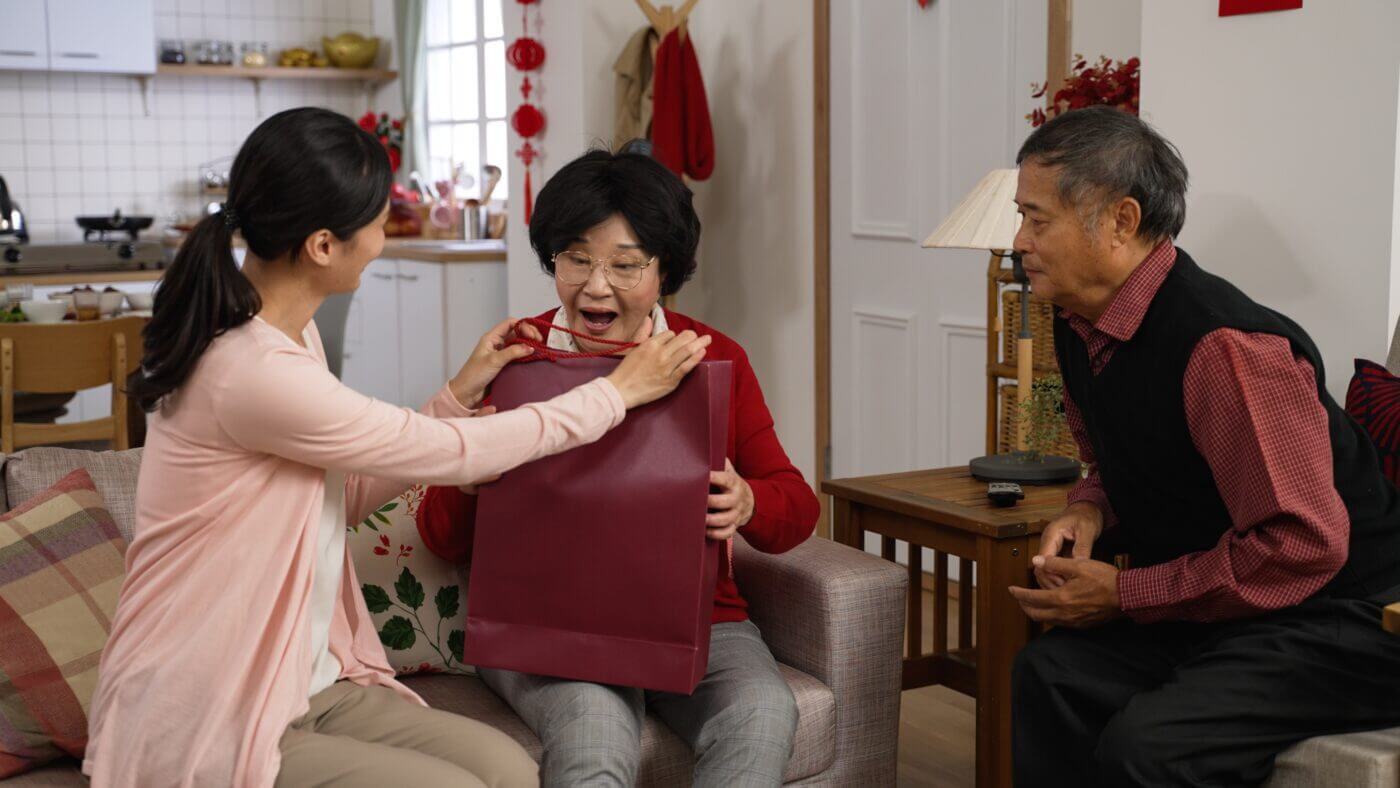 Avoid Coming Empty-Handed
If you're insistent on getting your in-laws a gift, ensure that it is something they would appreciate. Ideal gift ideas such as fruits are the safest bet, like a tray of oranges, a bag of grapes or Korean pears. Simply Hamper's staple Basket Essence hamper is perfect for any occasion with mom and dad in-law, with bottles of Bu Yi Shuen Essence Of Chicken with Ginseng & Cordyceps, Double Swallow Bird's Nest, Organic Rolled Oats and the classic Shoon Fatt Marie Biscuits. Check out the different types of wellness hampers we have to offer!
Gifts such as flowers, candles, or bath bombs are also nice, however Asian parents may regard these as impractical, and therefore a waste of money. Always check with your partner on what their parents favor! If they're really picky or insistent on no gifts, you could just put some cash or a gift card in an angpow/red envelope. That never fails.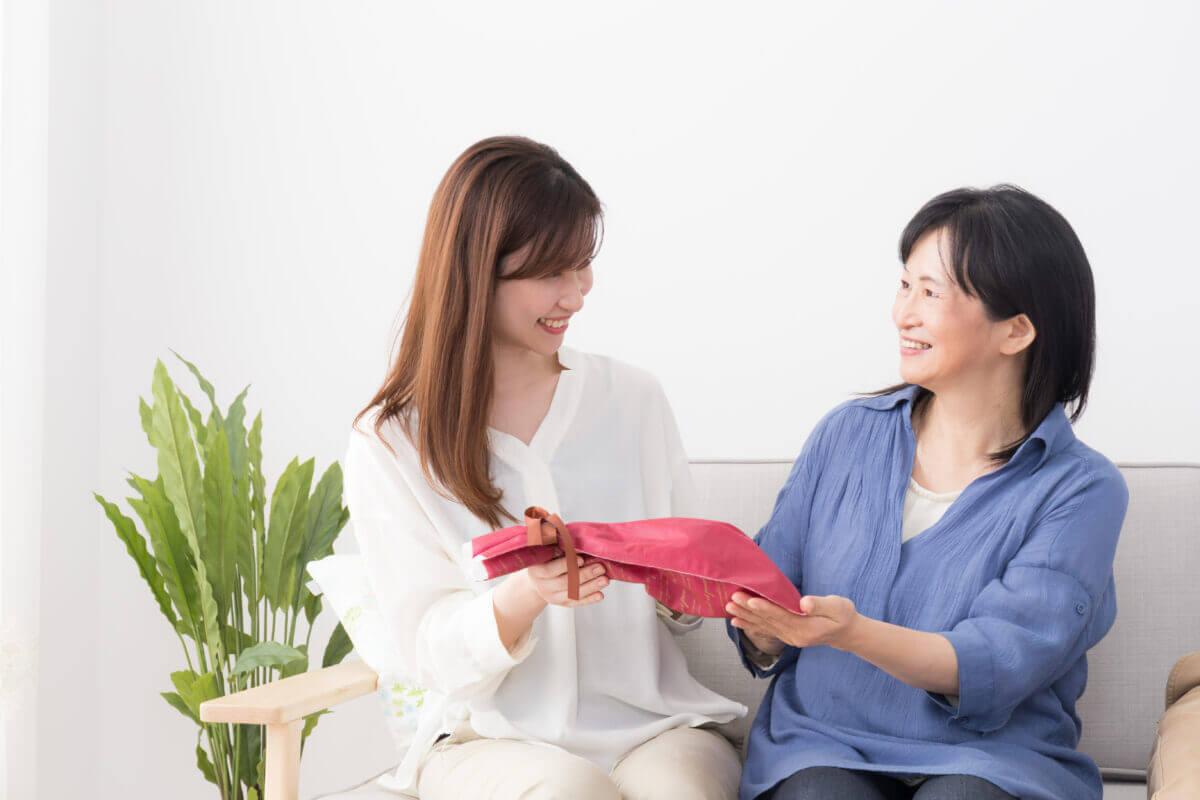 Ultimately, pleasing your Asian in-laws can be a stressful experience, especially since these are people you will be calling "mom and dad" for the rest of your life. However, keep in mind that they may be anxious to please you as well, and are attempting to be good parents to a new member of the family.
Take time to understand their culture and what they view as important in their lives, and with love, care and respect, you can ensure that you will be an excellent in-law to them.
If you're in the market for a quick gift to impress your in-laws, visit us at Simply Hamper today! From fruit to tonics, to cakes and flowers, we have it all. Have it delivered to your doorstep today, throughout the entire Singapore.